Payroll Software Solutions Resource Center
This payroll software solutions center will help you unleash the potential of payroll and teach you how to efficiently manage your payroll. To learn more about payroll solutions and cloud technologies, select one of the following materials:
Product Tour—Payroll Software

Solution—Payroll Software

Whitepapers—Payroll Software

Webcasts—Payroll Software

Blog Posts—Payroll Software
Employers have already begun analyzing the benefit of an efficient payroll software solution. Unlock the true value of payroll at your company, from such simple tips and tweaks as networking with industry peers and embracing paperless payroll, to broader corporate practices and the benefits of new cloud technologies.
Phoenix Suns: Case Study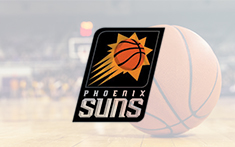 The parent organization for the Suns had been using outdated software, and the system lacked the necessary access, flexibility, and convenience for employees to update their HR and payroll information.